Fitter For Life is a highly collaborative organisation.
We Partner with outstanding Wellbeing and Preventative Healthcare professionals to provide leading service capability and performance for both Organisations and Individuals.
KAYA (kayawellbeingindex.com): KAYA works with us to provide tailored data to inform the organisational, health and wellbeing development opportunities and priorities for organisations and their individual and teams of employees.
Key elements of KAYA's analyses cover: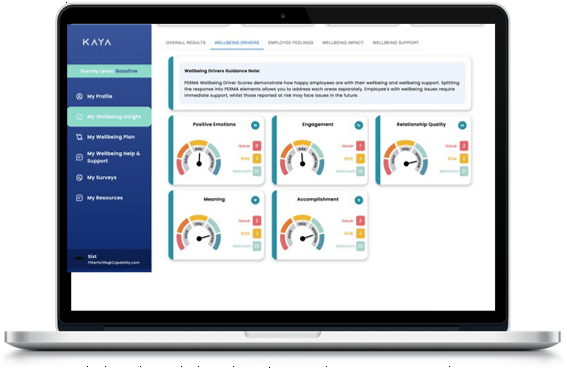 Wellbeing Experience & "Status"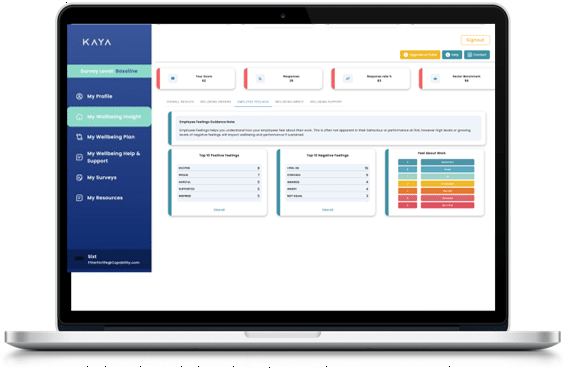 Wellbeing Feelings & Attitude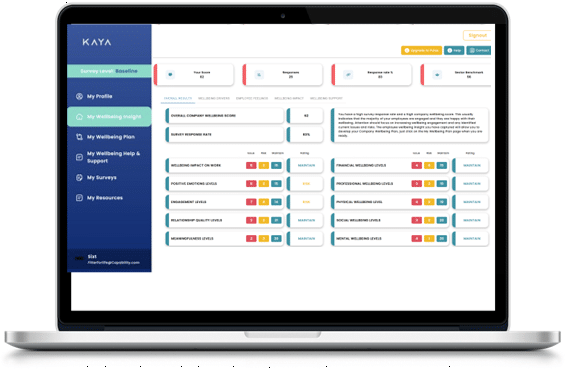 Wellbeing Impact & Improvement Potential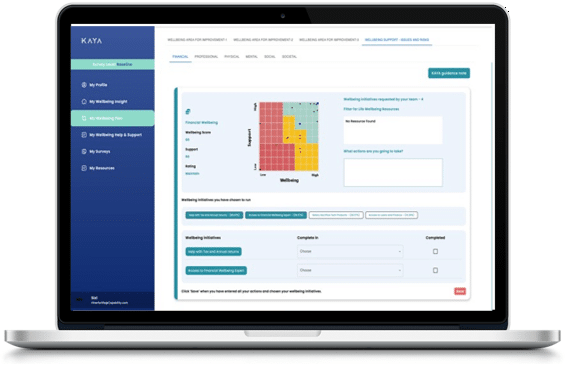 Wellbeing Needs & Priorities

In addition to working closely together, FitterForLife and KAYA collaborate in working with other organisations in providing specialist healthcare support. Currently these collaborating firms work with us to support mental and financial wellbeing.
Oakman Nutrition and Fitness: Oakman works with Fitter For Life in the areas of Nutrition and Physical Activity. Oakman combines expertise in both Nutrition and Fitness that will help clients meet and then exceed their personal wellbeing goals.
Oakman's nutrition advice and support services are available using a digital app. https://www.myoakman.com/nutrition
Contact: myoakman@outlook.com; Victoria Mann 07866 279259; Ryan Oak 07979 142699.
CareerWell (https://careerwell.co.uk): Works with organisations going through change and focuses on supporting their people with Career Transition, Coaching and Workplace Health & Wellbeing. We work together to design employee wellbeing initiatives. These include "New Retirees" and "Returning to Work". Contact: enquiries@careerwell.co.uk
We are continuously seeking to extend the service value we are able to add for clients by working in collaboration with leading healthcare people.
Anfinsen Executive Health and Performance (anfinsen.co.uk): AEHP works with FItter For Life to support executives and executive teams strengthen their on-going personal wellbeing, and that of their immediate and wider organisational colleagues. Contact: 44 (0) 745 630 8603 / post@anfinsen.co.uk
Partnerships and Initiatives In Development
We have the following innovative programmes in development with leading healthcare and wellbeing partner organisations:
Wellbeing for Business Leaders – with a leading Business School
A Preventative Healthcare services "pilot" with a large NHS Primary Care provider
Post-graduate Preventative Healthcare Education with a leading University
Preventative Healthcare data technology developments, including funding support
Mental Health support with a leading specialist organisation.